webomindapps
Ingenious eCommerce Website Design Toronto Coming to Your Way
A good first impression goes a long way. It's truly the same when it comes to a website. Customers make split-second decisions on whether a website is worth spending their precious time. A professionally designed eCommerce website attracts audiences to stay longer which further leads to them being converted to paying customers. Today's customers demand high-quality interactions each step of the way, and that's precisely what we offer.
Webomindapps is an eCommerce website design Toronto firm dealing with e-commerce web design and development. We help our clients by designing and developing for their companies the most exquisite eCommerce websites. The eCommerce websites we build glimmer with credibility and sophistication. Therefore, your digital sales will improve. This in turn will increase your bottom dollar ROI and increase your conversion rates.
start a project
Experience A Leading Ecommerce Website Design Toronto Agency
We ensure a seamless eCommerce experience for all the websites we design. Our eCommerce developers in Toronto, design websites that have all the makings of a successful one. The websites are developed to provide an incredible user experience. The features are made in a manner that assists users in effortlessly navigating, browsing the pages, and locating the product features with ease.
We also make sure to address the other crucial points that need to work perfectly for a good eCommerce website. Our services of eCommerce website development in Toronto ensure enhanced speeds, clever UI, and inclusion of vital features that result in more sales. In short, we have a solution that can fulfill your business's needs, regardless of whether you need to build a completely new online store or make changes to an existing one, we've got you covered.
Get your business online and relish the advantages
Customer
convenience
Potentially
higher sales
24/7
buying/selling
Increases
the profit
Globalization
of business

Scalable Ecoommerce Websites

eCommerce Theme Customization
Multi-Vendor
Setup
B2B eCommerce Solutions

Seamless API integrations

Multi store eCommerce platform

eCommerce
Analytics
Modules and plugins development
Online store customization

Marketplace development

eCommerce Hosting Services
eCommerce Maintenance Support

Multiple Payment Gateway
Conversational Commerce
Efficient Catalog Management
We Develop Scalable E-Commerce Websites
As the most popular eCommerce website design Toronto company, we work with our clients to develop a website that is simple to manage, mobile-friendly, SEO-friendly, and scalable when your business grows. Take a look at some of the services we offer, to find out more.
Mobile-friendly Provisions
Mobile users have made 79% of their online purchases using their smartphones. This means that the eCommerce website needs to work responsively across multiple platforms. Hence our eCommerce website development services in Toronto ensure that every product is mobile-friendly.
Multi-vendor Ecommerce Platforms
Our Toronto-based eCommerce designers provide the opportunity for every business to sell their products and services online by bringing multiple vendors into a single, powerful and effective eCommerce platform. Multi-vendor marketplace solutions are powered by advanced technologies.

B2C Ecommerce Solutions
By developing interactive and feature-rich web portals, businesses can directly connect with their customers. Through the integration of advanced eCommerce tools, these websites become more efficient and productive. We empower our clients in their pursuit to develop eCommerce platforms.
B2B Ecommerce Markets
We build secure, sustainable, and robustly-featured B2B marketplaces for businesses so they can sell their products or services to other potential businesses online. We provide our clients with highly-efficient B2B marketplaces that enable them to grow consistently.
Incorporating API
Streamlining eCommerce development solutions by integrating advanced APIs, such as PayPal, FedEx, and Google Analytics, for different purposes such as payment, management of customers, billing, and order management. This will ensure precise and all-around analytics for the platform.

Wish Lists
Using multiple advanced features as an eCommerce website design Toronto company, we ensure that your website engages your users. For example, we can integrate a wish list. By creating a list of all the products they wish to buy, users can save them in their accounts for later purchases.

CMS Integration
By integrating eCommerce platforms like OpenCart, Magento, Shopify, and WooCommerce, we can help your marketplaces achieve maximum potential while excelling in capabilities. Platforms like these enable us to facilitate eCommerce in a more profitable format for our clients.
Return Policy
Creating a return policy section for your eCommerce website is part of our service. It allows you to clearly explain what your return policy is. It is designed in such a way that it encourages customers to visit before they purchase any products.

Security Features
Webomindapps does not only build you an advanced website, we also make it absolutely secure. Your online store will be enhanced with top-of-the-line features such as SSL Certificate, HTTPS, and so forth.
Service Process Used By eCommerce Developers Toronto
Planning
Being an experienced eCommerce website design Toronto agency, we spend the first phase of our partnership focusing on mapping out the authentic and customized online shopping experience you want to provide your customers. We will then discuss the admin and promotion features you will require to build your website. This will enable you to market your products and services as well as plan for features that you may want to incorporate as your brand grows.
1
Strategize
We then created a new site map based on our research findings to design the page architecture, the link structure, and the navigation of the new website.
3
Quality Assurance & Maintenance
We test the new website meticulously before and after launch to ensure everything runs smoothly. Keeping your e-commerce website modern, secure, and up-to-date requires support and maintenance, and we're here to help you.
5
Research
We get to know how your business operates, what products or services you provide, and who you are. As part of our competitive analysis, we identify competitors and analyze what they're doing well and how we can improve. Additionally, we analyze your current website analytics to understand how users access your website, what their top interests are, and what frustrations they are currently experiencing.
2
Design & Develop
Then we delve into UX design and lay out all of the unique types of pages that will exist on the upcoming site. This includes user journeys, conversion strategies, and information architecture. Following the finalization of the new website design, our seasoned eCommerce designers in Toronto work to transform the brilliant design into pristine code. This will ensure the updated website is highly optimized for search and performance.
4
What Makes Us the Best eCommerce Website Design Toronto Company?
To ensure long-term flexibility and success, we build eCommerce websites that are built around your marketing goals. If you're still on the fence about us, here are a few more reasons why you should partner with us for your next project:
Contact us
Round-the-clock Assistance
While developing the website, we will be there updating you, listening to you, and providing you with any assistance that you might require as well. Post-launch, we will still be at your service that's what makes us the top-rated eCommerce website design Toronto company.
Credibility
We have been delivering advanced e-commerce web development solutions for almost a decade now. Our services and the websites we design all have worked wonders in growing the businesses of our clients. We have established ourselves as a force to be reckoned with in the eCommerce web development field.

Adept With Latest Technologies
Whether you want to revamp existing websites or want to build one from scratch. Our developers are well-versed in eCommerce web development in Toronto. They use the latest technologies while developing the websites, from incorporating different payment modes to navigation design, they do it all.
Customized Designs
We recognize that each business website is a reflection of the brand, hence we strive to create unique websites that showcase our clients authentically. All the customizations we do are intended to accentuate the provisions and capabilities of the website.
webomindapps
Framework and Platforms We Use
Be it Magento, Prestashop, WooCommerce, or others, eCommerce developers get a plethora of options while making a selection of the right frameworks and platforms for website development. Since every platform is blessed with its own set of advantages and disadvantages, one can choose the right one that matches their business needs. And suggest top eCommerce website design Toronto company to leverage a particular platform and framework to develop their eCommerce store.
As an eCommerce website design and development company, we are a group of experienced and versatile website developers Toronto who leverage a wide range of platforms and frameworks to create online stores. Our professionals help you in making a selection of the right framework and platform that matches your exact business requirements.No matter which framework and platform you wish to use to create your eCommerce website, we are capable of leveraging every framework and platform to its fullest. We implement all potential advantages that the eCommerce framework and platform offers and create easy-to-use, user-friendly, and robust eCommerce websites. At WEBOMINDAPPS, we have earned proven expertise in using the following frameworks and platforms.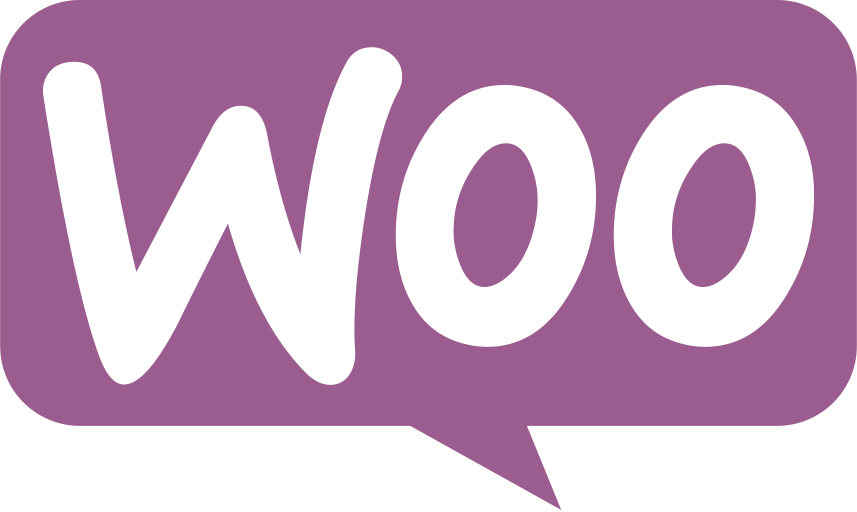 WooCommerce
Our WooCommerce developers have mastered the technique of developing a highly secured and SEO-friendly online store to ensure its outstanding performance in search engines.
Magento
As a trusted eCommerce website development agency, we understand the potential of Magento and implement it to create a powerful and scalable eCommerce solution.
Shopify
We use the full potential of Shopify to create a visually en-riched online store with a higher loading speed. We ensure higher user engagement to help you generate improved ROI.
OpenCart
We leverage OpenCart to develop an eCommerce store that ensures the global presence of your business. We deliver the end product with features like easy to manage, payment interaction, etc.

BigCommerce
At WEBOMINDAPPS, we use the BigCommerce platform to develop a high-performing website. Our developers customize it based on your specific business requirements and goals.
3dcart
3d cart is another platform that we possess vast expertise in leveraging to develop an impeccable online store accompanied with all necessary features and functionalities.
Delivery Methods for eCommerce Website Design
Direct to Consumer
As one of the popular delivery methods for eCommerce websites, we create your website with a direct to consumer shopping strategy. If you are involved in selling products directly to customers, you need to opt for this method.
White Label
We ensure a white label delivery method for those retailers who sell products manufactured by third-party with their own brand. We help you gain the maximum benefits of white label eCommerce delivery methods.
Dropshipping
It's another popular technique of supply chain management for eCommerce businesses. We possess vast experience when it comes to developing an eCommerce website with a dropshipping delivery method.
Subscription service
Our web design Toronto professionals design your website with subscription services to encourage users to avail of your services for a longer time. It not only strengthens your relationship with your customers but also maximizes your revenue generation capability.
Frequently Asked
Questions
After you decide to work with us. We sit down to understand your needs, goals, and objectives from the website. We assess your existing website (if any) and try to find solutions to improve it as well.
Feel free to explore our portfolio to get a better understanding of the work we've done.
Certainly! We inculcate SEO provisions into your website so that they rank better on SERPs.
We keep a check on the latest trends and features. We use our on-ground research to develop user-engaging websites.
The duration of each project varies owing to multiple factors, such as - size, scale, and complexity. For more information, do reach out to us. We are happy to help.
We, as a prominent eCommerce website design Toronto agency are skilled when it comes to developing eCommerce websites on various platforms. So after taking into account your needs and goals we come up with a suitable plan for which platform to use.
Development costs are determined by the type of eCommerce website you desire, the number of features you wish to integrate, and the number of development hours. We will provide you with an estimate once you get in touch with our experts.
Yes! After the launch of the website, we will still assist you with any updates or difficulties that may encounter.